Advanced Trauma Life Support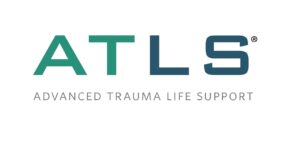 Framework-Historical Background
The programme Advanced Trauma Life Support® (ATLS®) constitutes the pillar of care for injured patients through the teaching of a common demonstrably effective code and a shared drastic approach. It was introduced in 1980 by the American College of Surgeons (ACS), which is the body certifying the seminar. The programme is taught in 80 countries and more than 1 million doctors have attended it. In Greece, it has been developed since 1993 by the National ATLS Center in Patras. ATLS seminars that were, for the first time at global level, taught to senior medical students have been implemented in the country since 2015. With financial support from Stavros Niarchos Foundation (SNF), this initiative of ATLS Greece was carried out, on a pilot basis, in respect of 600 senior medical students and proved remarkably successful.
The ATLS programme as well as a series of education programmes on trauma management are implemented in accordance with Law 4655/2020 (Government Gazette, Series I, No 16/31-1-2020), with the exclusive financial support of SNF, over a five-year pilot phase. The cooperating bodies are the National and Kapodistrian University of Athens (UoA), Health Units SA (AEMY SA), the Ministry of Health and the civil non-profit organization Regeneration & Progress (R&P), which has been designated responsible for the financial management and technical supervision of these programmes. After the lapse of the five-year period, financial support continues to be provided through resources of the Ministry of Health.
Trauma is the biggest health problem in the world. Until 1980 it was treated ineffectively with the principles of classical medicine.
Το 1976 συντρίβεται το ιδιωτικό αεροπλάνο του ορθοπαιδικού James Styner στη Νεμπράσκα, ΗΠΑ, με αποτέλεσμα τον ακαριαίο θάνατο της γυναίκας του, ενώ τα παιδιά του έχουν υποστεί βαριές κακώσεις. Έναν χρόνο μετά ο Styner θα παραδεχτεί ότι: «Όταν εγώ στον τόπο του δυστυχήματος έδωσα καλύτερη φροντίδα στην οικογένεια μου από ότι το τοπικό νοσοκομείο, τότε το σύστημα υγείας πάσχει, και θα πρέπει να αλλάξει.»
Μια ομάδα ιατρών από το πανεπιστήμιο της Νεμπράσκα, πρωτοστατούντων των P. Collocott MD & I. Huches RN, δημιούργησαν το πιλοτικό διήμερο σεμινάριο Advanced Trauma Life Support (ATLS) με τις αρχές του ABCDE στην εκτίμηση και αντιμετώπιση, με αλληλεπιδραστικές διαλέξεις και δεξιότητες, σενάρια εικονικών τραυματιών, επιδείξεις και MCQ.
Το American College of Surgeons (ACS) υιοθέτησε το ATLS το 1980, το ανέπτυξε, το διέδωσε και σήμερα διδάσκεται σε πάνω από 75 χώρες και 8 γλώσσες. Έχουν εκπαιδευτεί σχεδόν 2 εκατομμύρια ιατροί και διασώστες.
Το 1993 η Ελλάδα είναι η πρώτη χώρα της ηπειρωτικής Ευρώπης που εισήγαγε το ATLS. Η διαδικασία άρχισε στο Συμπόσιο Τραύματος στην Αθήνα (17/11/1991) όπου ο Pr. Gerald Strauch (Director of Trauma Departments), πρότεινε ότι η λύση του προβλήματος σχετικά με το τραύμα στην Ελλάδα είναι η εισαγωγή του ATLS. Για τον σκοπό αυτό, το 1993 ήρθε στο Πανεπιστημιακό Νοσοκομείο Πατρών ο Pr. Brent Krantz, ώστε να διαπιστώσει ότι πληρούνται οι προϋποθέσεις του ATLS από το ACS. Στη συνέχεια, εκπαιδεύτηκαν στο ATLS, στην πόλη Φάργκο, στη Βόρεια Ντακότα, η Βάσω Ταγκαλάκη και η Αντιγόνη Μιχαλοπούλου ως Coordinators, οι Ι. Ανδρουλάκης, Μ. Σταυρόπουλος, Ν. Παπαδάκης, Δ. Δουγένης, Γ. Πέππας ως Instructors και η Καθ. Παπούλια ως Medical Educator. Τέλος, ήρθαν στην Πάτρα η Irvene Huches, ATLS Manager, ο Fr. Olson EdD, και οι Drs M. Ramenofsky, Ch. Aprahamian και R. Bell και υπογράφηκε Memorandum of Understanding (MoU) από τον Π. Μπάλα, Governor of Greek Chapter, και τον γράφοντα αυτού του κειμένου, Ι. Ανδρουλάκη, National ATLS Director. Το 1995 μεταφράστηκε το εγχειρίδιο ATLS στα ελληνικά, που ήταν η 3η γλώσσα μετάφρασης μετά τα γαλλικά και τα ισπανικά.
Στην Ελλάδα δημιουργήθηκαν 10 Κέντρα ATLS: τo Εθνικό Κέντρο ATLS στο Περιφερειακό Πανεπιστημιακό Νοσοκομείο Πατρών (ΠΠΝΠ), 5 στα υπόλοιπα πανεπιστημιακά νοσοκομεία, στα στρατιωτικά νοσοκομεία 401 και 251, στο ιδιωτικό νοσοκομείο Mediterraneo και ένα στην Κύπρο. Έχουν εκπαιδευτεί στο ATLS 10.500 ιατροί σε 737 σεμινάρια.
Το 1982 ο Trunkey, Αμερικανός χειρουργός στο τραύμα, διαπιστώνει ότι οι θάνατοι από τραύμα έχουν τρικόρυφη κατανομή: 50% πριν την άφιξη στο νοσοκομείο, 30% τις δύο πρώτες ώρες στο νοσοκομείο και 20% σε 2 ή 3 εβδομάδες στη ΜΕΘ από σήψη ή ανεπάρκεια πολλών οργάνων.
Έτσι, τη δεκαετία του 1980 δημιουργήθηκε το Prehospital Trauma Life Support (PHTLS), για την αντιμετώπιση τραύματος προνοσοκομειακά από τον χειρουργό στο τραύμα, N.E. McSwaim MD, FACS. Το 1998, μετά από μια 5ετία προσπαθειών ανεύρεσης κονδυλίων, το PHTLS εισήχθη στην Ελλάδα, όταν βρέθηκε από τον Πρόεδρο του ΤΕΙ Πατρών, Καθ. Θ. Καπλάνης ένα Επιχειρησιακό Πρόγραμμα Εκπαίδευσης και Αρχικής Επαγγελματικής Κατάρτισης (ΕΠΕΑΕΚ) με το οποίο εκπαιδεύτηκαν στο PHTLS 15 Έλληνες στο Σικάγο και ήρθαν 3 Αμερικανοί Instructors PHTLS να εκπαιδεύσουν στο 251 Γενικό Νοσοκομείο Αεροπορίας στην Αθήνα και στο ΤΕΙ Πατρών. Δημιουργήθηκαν 6 Κέντρα στα ΕΚΑΒ Αθηνών, Ηρακλείου και Θεσσαλονίκης, Πανεπιστήμιο και TEI Πατρών, 251 ΓΝΑ, Λεμεσό Κύπρου και Αττικόν.
Σήμερα, υπάρχουν 118 Εκπαιδευτές, έχουν υλοποιηθεί 211 σεμινάρια PHTLS και έχουν εκπαιδευτεί 4.679 διασώστες. Το εγχειρίδιο έχει μεταφραστεί στα ελληνικά.
Με την οικονομική κρίση οι λίστες αναμονής μηδενίζονται και αναζητείται τρόπος αντιμετώπισης με αποτέλεσμα να εκπαιδεύονται αποκλειστικά 6οετεις ή επί πτυχίω φοιτητές, με την έγκριση του ACS.
Από το 2016 για πρώτη φορά σε παγκόσμιο επίπεδο επιχορηγείται και διδάσκεται συστηματικά στο Πανεπιστήμιο Πατρών και στο Αττικόν (ΟΚΕΕ Π.Ν. Σουκάκος) το πρόγραμμα ATLS αποκλειστικά σε 6οετείς και τελειόφοιτους φοιτητές με τη χορηγία προσομοιωτών TraumaMan από τον διεθνή οργανισμό People for the Ethical Treatment of Animals (PETA), αξίας 550.000 (USD), αλλά πρωτίστως χάριν της δωρεάς 320.000 (Ευρώ) από το Ίδρυμα Σταύρος Νιάρχος (ΙΣΝ). Τοιουτοτρόπως οι νέοι γιατροί θα είναι κατάλληλα προετοιμασμένοι για το αγροτικό τους προκειμένου να σώζουν ζωές αντιμετωπίζοντας σωστά και χωρίς άγχος τον πολυτραυματία την πρώτη κρίσιμη ώρα.
Σήμερα, μετά την κύρωση του ATLS με τον νόμο 4655/2020 και με τις δωρεές στο πλαίσιο Πρωτοβουλία για την Υγεία του ΙΣΝ, το πρόγραμμα ATLS επεκτείνεται σε όλες τις ιατρικές σχολές της χώρας μας και με την προσθήκη των εκπαιδευτικών προγραμμάτων PHTLS και ATCN, η περίθαλψη στο τραύμα αναβαθμίζεται.
Τελειώνοντας, αξίζει να αναφερθεί ότι το 2008 το ATLS είχε προταθεί για Βραβείο Nobel, το οποίο τελικά απονεμήθηκε στον Πρόεδρο Obama.
Σας ευχαριστώ!
Ι. Ανδρουλάκης
Seminar-specific information
In accordance with Law 4655/2020, the subsidized two-day ATLS seminar is targeted at sixth year medical students who have passed all mandatory subjects of previous years, at medical students pending graduation who have no more than three mandatory sixth year subjects left to pass, as well as at graduates in medicine on condition that less than one year has elapsed from their graduation and that they have not started working as doctors.
ATLS teaches established and commonly accepted methods of treatment. It approaches trauma care systematically, presenting doctors with an inclusive method for prioritization, assessment and treatment in the care of injured patients.
ATLS, which has been developed by the Committee on Trauma of the American College of Surgeons, is revised every four years in order to incorporate all advances, whereas objective criteria have been laid down for its successful completion.
The theoretical part is also common to the programme Advanced Trauma Care for Nurses (ATCN) and includes 13 lectures teaching ATLS and ATCN jointly.
The structure of the seminar promotes critical thinking, cooperation, as well as a team approach to the care of multi-injured patients. The simultaneous training of doctors and nurses assists in developing a common code and practice that promotes cooperation of specialists and optimizes outcome for injured patients. It can also be taught independently.
Based on adult education principles, education is interactive, and practical training, which is delivered by certified instructors through the use of scenarios, is carried out on manikins and on simulated patients.
The ATLS seminar provides participants with the basic knowledge that is necessary to make sure they will be able to:
make a rapid and accurate assessment of a patient's condition;
resuscitate and stabilize a patient on the basis of priorities;
determine whether a patient's needs exceed the capabilities of a particular hospital;
take appropriate measures to ensure the patient's definitive treatment;
secure provision of the best possible care.
The core medical content is taught by means of interactive methods during the Student Course.
ATLS is a highly intensive programme which requires excellent preparation and study of the ATLS Student Course Manual / 10th Edition to enable students' active participation.
In order to prepare appropriately, students receive:
one month prior to the start of the seminar, the ATLS training manual;
multiple-choice questions which they are invited to answer in order to be assisted in their studying effort, comprehend the philosophy of the programme and have their level assessed.
The ATLS Student Course requires full attendance of the entire programme, successful carrying out of skills at the various stations and delivery of correct answers to 75% of questions in the written test. Finally, students will be evaluated in terms of proper treatment, in real time, of a virtual injured patient.
Upon successfully completing the seminar, participants receive from the American College of Surgeons a certificate with four-year international validity.
Requirements - Necessary supporting documents
For students: Certificate of completion of studies or transcript of records and solemn declaration stating the following:
"I am a sixth year student who has passed all mandatory subjects of previous years" or |
"I am a student pending graduation who has passed all mandatory subjects of previous years and has no more than three mandatory sixth year subjects left to pass".
For graduates: Copy of degree and completed solemn declaration stating that they do not perform paid work as doctors.
Seminars
Below are the scheduled training programs . Please choose a seminar to go the relevant page for more information.